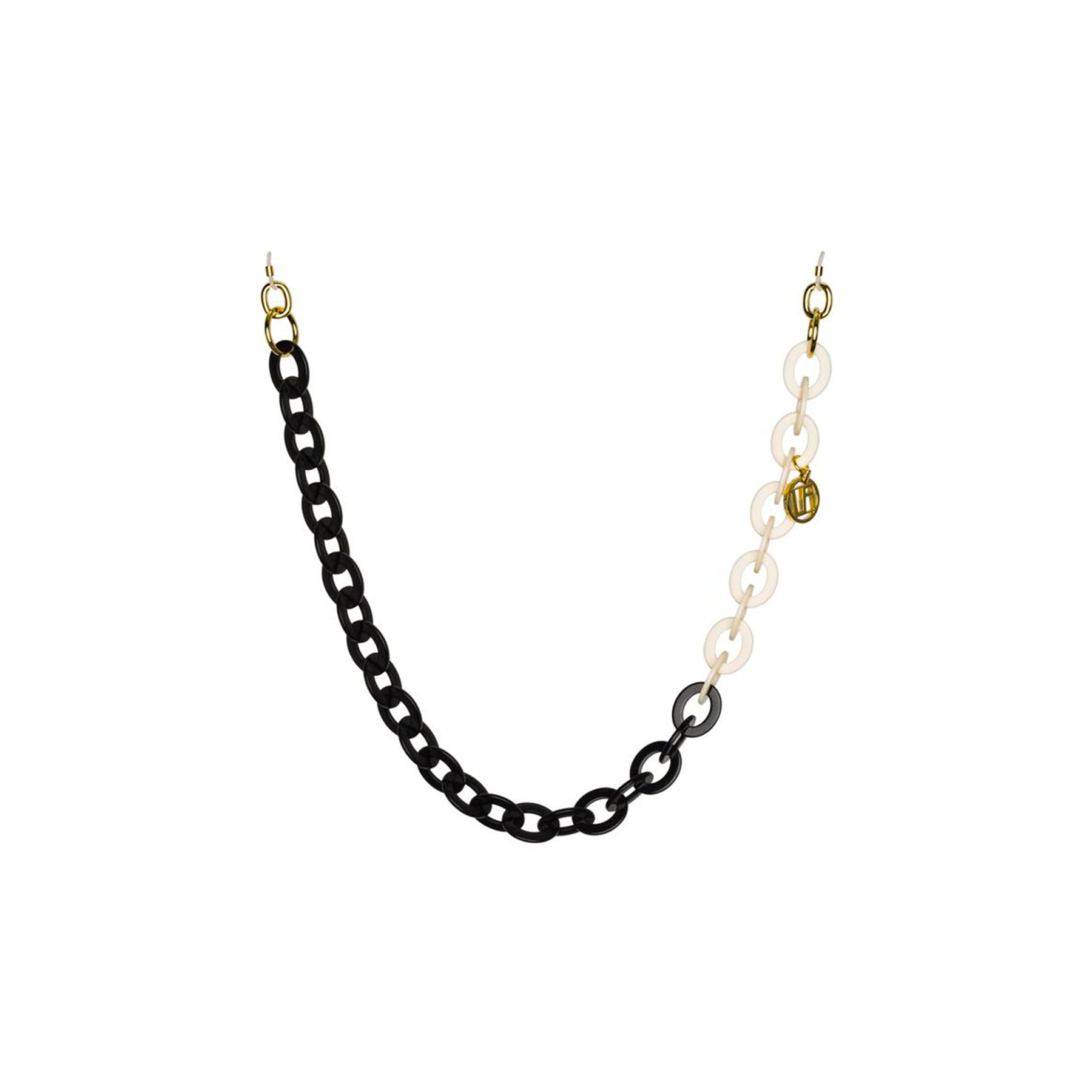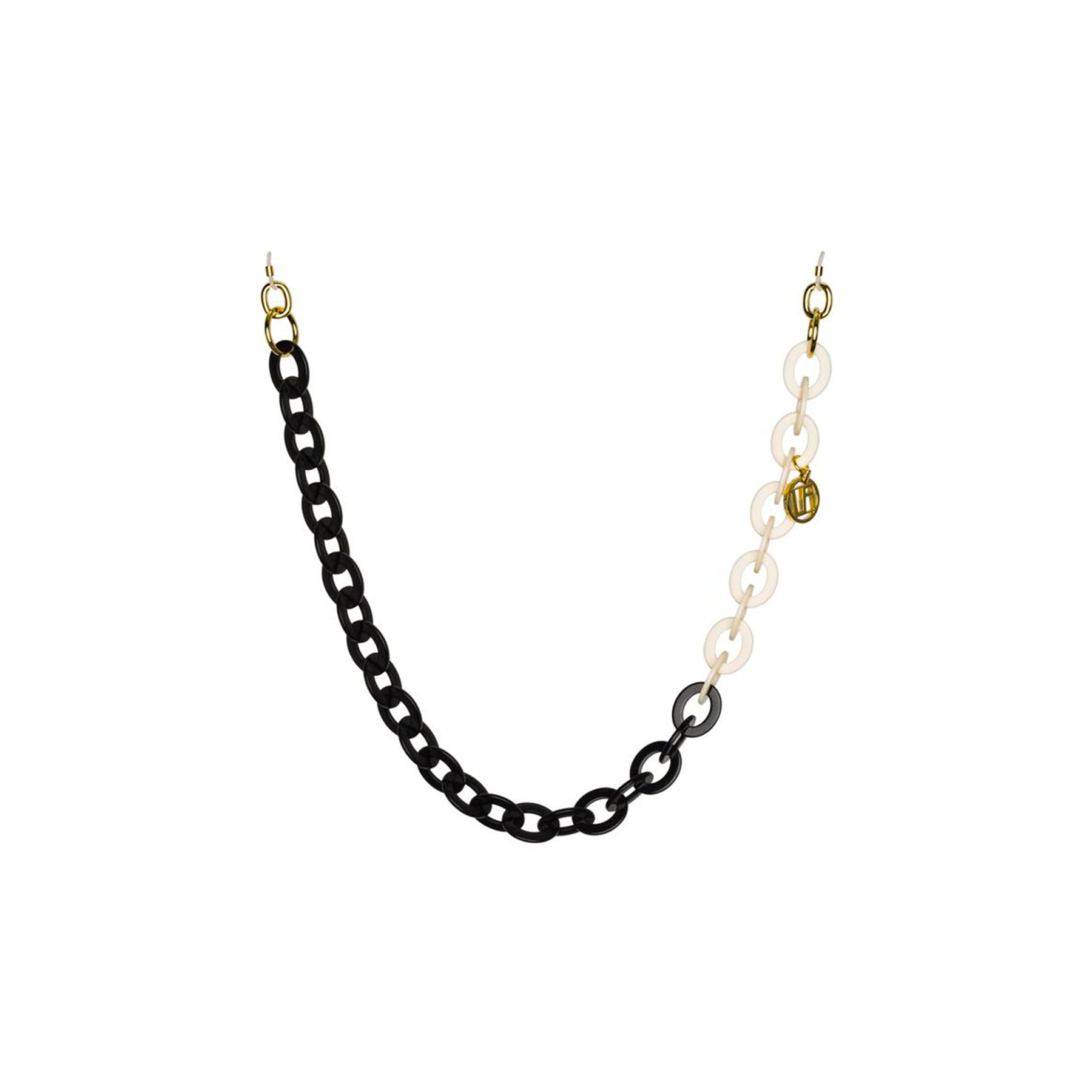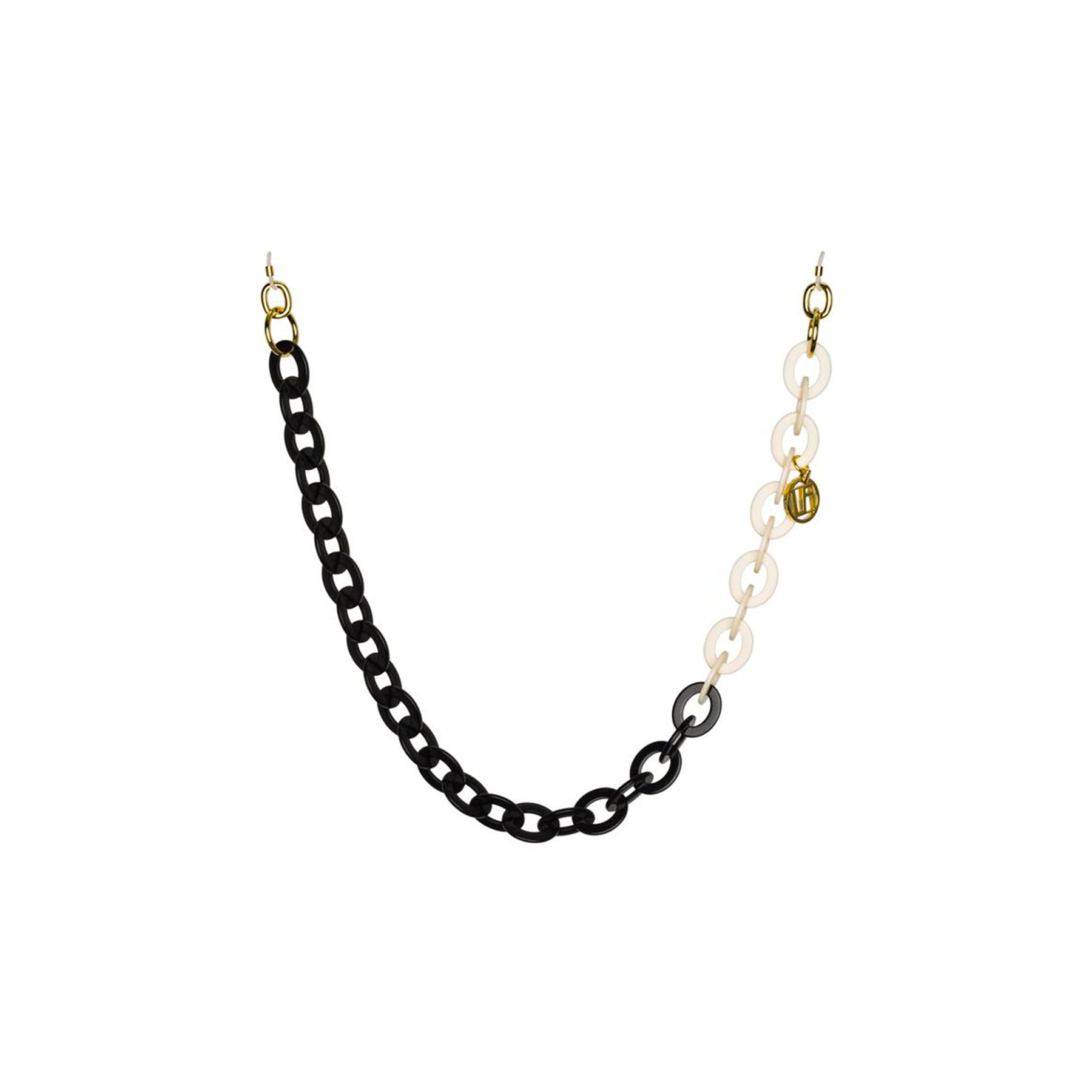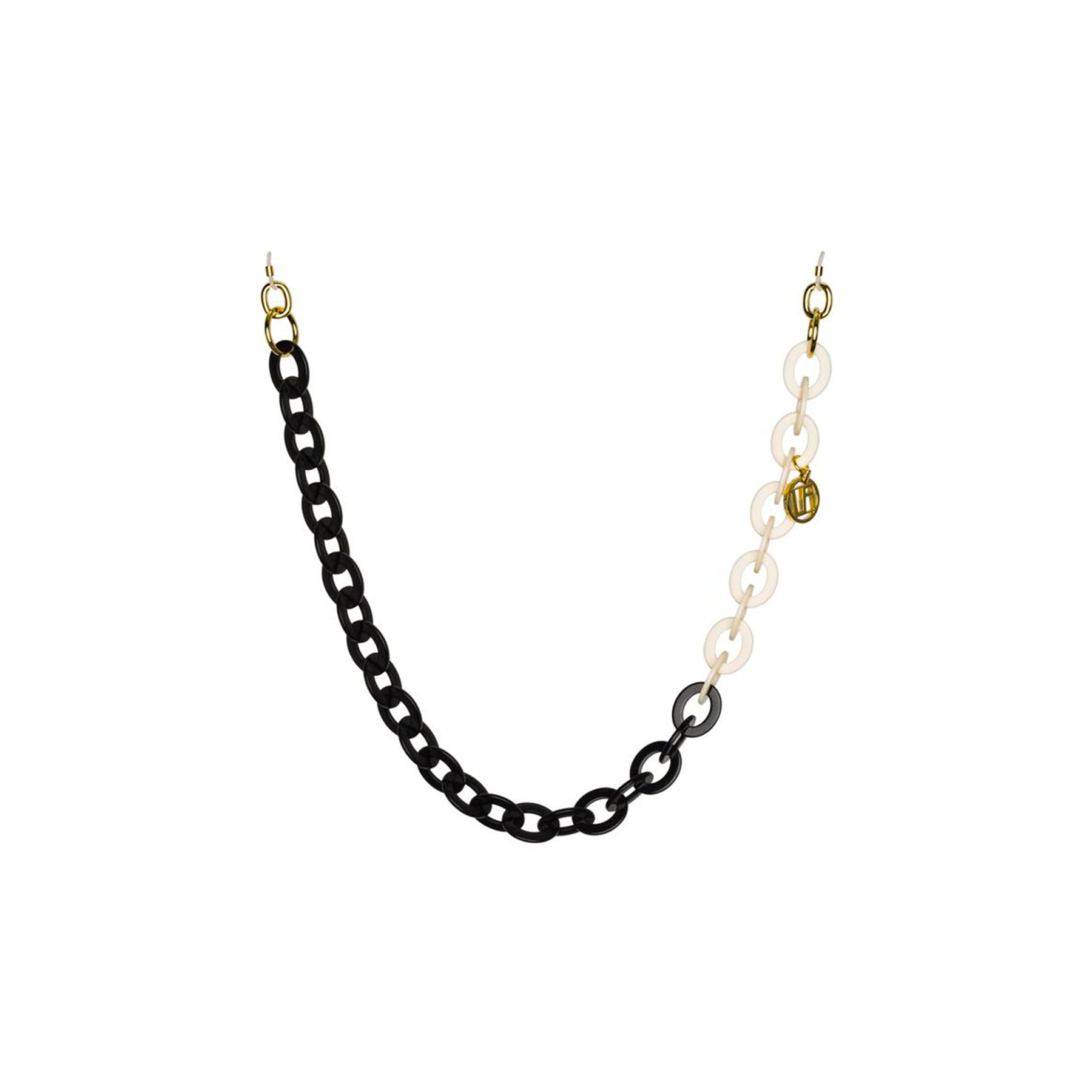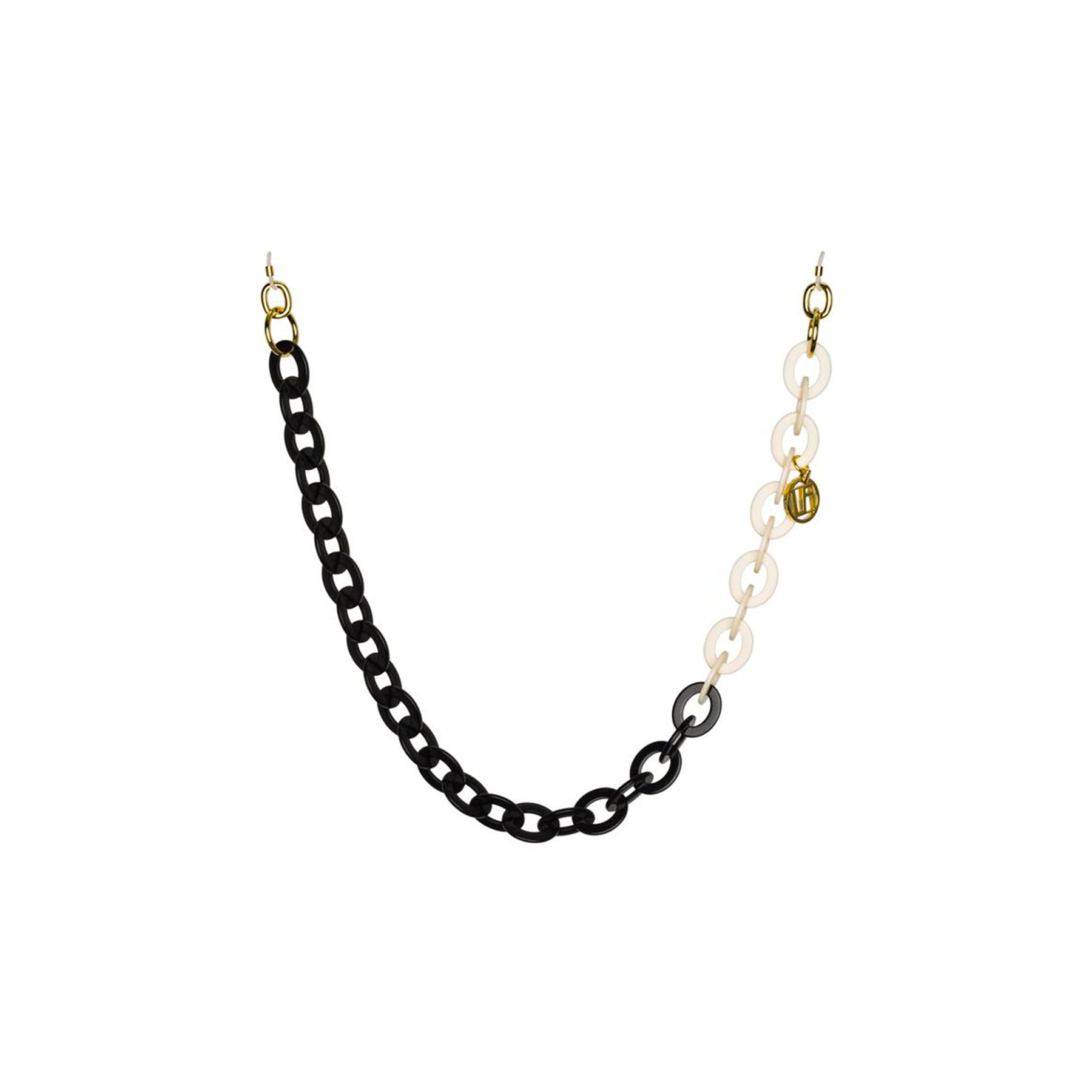 Linda Farrow | Oval Link Acetate Chain / Black And Cream
Un ambito accessorio LINDA FARROW. Arricchisci la tua montatura con una catena LF realizzata in acetato Italiano oppure placcata in oro.

Questa versione è bicolore nero e crema con grosse maglie in acetato ed abbinate ad un logo monogramma placcato in oro.
LINDA FARROW | OVAL LINK ACETATE CHAIN / BLACK AND CREAM 

Questo accessorio è stato progettato su misura per essere utilizzato con gli occhiali Linda Farrow applicandolo sull'occhiello delle aste. Fornito anche con passanti in gomma regolabili e compatibili con tutte le montature in commercio.